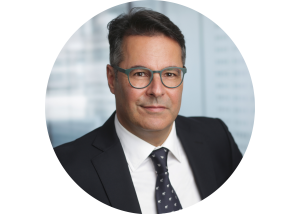 Kami Klaus Kahrom
Graduate Engineer / Environmental Scientist
I have worked as CEO, sales manager and area manager since the early 90s. I have been available to companies for hire as an external CEO since 2008. I frequently work in international business segments and take care of business and organisational development for my clients, optimising processes and initiating future strategies for them. In my client relationships, I believe in openness, transparency and clear values. I am an engineer and a scientist. I love and practise a hands-on mentality and can demonstrate my skills as a strategic planning and implementation expert.  Born in Giessen and living in southern Hesse, I have access to a solid network. I focus on business development issues in family enterprises. My aim is not just to develop attractive concepts but also to implement them myself. To do this, I temporarily take over management functions within the company – and leave again when my tasks have been successfully completed.
Years of experience as CEO
12
Budget responsibility in m.
100